This page previews upcoming TV and Radio Programmes, mostly in Ireland and the UK. This is for information purposes only and does not imply recommendation unless clearly stated otherwise. Some of the material is available live or for download/podcast/streaming from the websites of the relevant broadcaster.

Is this page useful to you? Let me know using contact button on left.
Note: All times and dates are accurate at time of posting, but broadcasters can make changes so it's a good idea to double check in the daily papers/teletext etc. Watch also for regional variations, especially on BBC. The Irish channels, and EWTN can be watched online as through as through their various apps.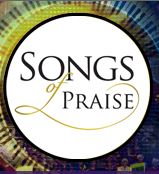 Songs of Praise
BBC 1 Sun 25 June 5.25 pm
David Grant travels along the Settle to Carlisle Railway, taking in the spectacular views and hearing the story of the workers who risked their lives to build the remarkable Ribblehead Viaduct.

IN CONCERT: MAGNIFICAT IN C MAJOR
EWTN Mon 26 June 6 am
Leading Baroque conductor Tom Koopman conducts German composer Johann Kuhnau's Magnificat in C Major.

JOY OF MUSIC
EWTN Mon (night) 26 June 4 am
MUSICAL VISIT TO PRAGUE - Host Diane Bish brings you a sparkling array of classical music from the great churches and cathedrals of Prague.

Holby City
BBC 1 Tues 27 June 8:00 pm
Paper Wishes. Camilla Arfwedson, Eleanor Fanyinka, David Ajao, Rosie Marcel, Christian Vit, Guy Henry. Dir: Richard Platt. Wrestling with her feelings in the wake of tragedy, Jac buries herself in work, determined to save the life of a scared and fatalistic patient. Donna Jackson returns to Holby on its darkest of days, but can she find her place in a hospital that has changed so much? Sacha is forced to confront his faith when his religious mother sets him up on a blind date. Ser. 19, Ep. 38
Broken
BBC 1 Tues 27 June 9:00 pm
Sean Bean, Lauren Lyle, Daniel Cornall-Bishop, Jack Harper, Joy McBrinn, Richard Lynch. Dir: Noreen Kershaw. Drama series. Father Michael has to mediate when Helen's devout brother, Daniel, clashes violently with her gay neighbour, Carl, as all try to come to terms with Vernon's death. Ser. 1, Ep. 5