This page previews upcoming TV and Radio Programmes, mostly in Ireland and the UK. This is for information purposes only and does not imply recommendation unless clearly stated otherwise. Some of the material is available live or for download/podcast/streaming from the websites of the relevant broadcaster.

Note: All times and dates are accurate at time of posting, but broadcasters can make changes so it's a good idea to double check in the daily papers/teletext etc. Watch also for regional variations, especially on BBC. The Irish channels, and EWTN can be watched online and through their various apps. EWTN is also available on most satellite services.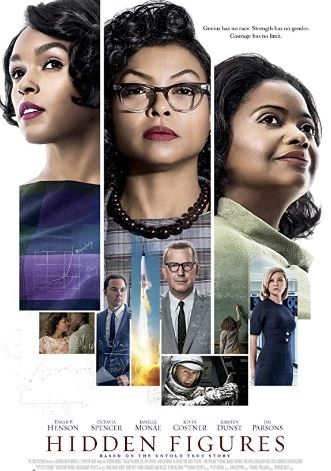 Father Brown RTE One Sat 26 Nov 7.30 amThe Curse Of Amenhotep: After Sir Raleigh's new bride insists on seeing his Egyptian mummy, her dead body is found in a locked room.
Movie: HIDDEN FIGURES Channel 4 Sat 26 Nov 6.05 pm(2016) Taraji P. Henson, Octavia Spencer and Janelle Monáe star in director Theodore Melfi's Oscar-nominated fact-based drama about three extraordinary women, whose genius in mathematics and engineering made a significant contribution to the space race. Themes of discrimination against women and African-Americans. Positive attitude to religious faith.
Movie: RISEN Film 4 Sat 26 Nov 6.55 pm, also Fri 2 Dec 6.55 pm(2016) Joseph Fiennes. Biblical drama. A Roman legionary officer investigates the Resurrection.
THE QUEST FOR SHAKESPEARE EWTN Sun 27 Nov 9:00 AMTHE KING'S GOOD SERVANT: Joseph Pearce looks at Shakespeare's relationship with King James I.
Songs of Praise BBC One Sun 27 Nov 11.35 amAled Jones presents the boys' semi-final of BBC Young Chorister of the Year, with judges Katherine Jenkins, Howard Goodall and David Grant.
IN CONCERT: ROSSINI - MESSE SOLENNELLE EWTN Mon 28 Nov 6:00 AMGermany's Leipzig Gewandhaus Orchestra, led by conductor Riccardo Chailly, performs an inspired rendition of Gioachino Rossini's "Petite Messe Solennelle," originally written in 1863.
Movie: 12 ANGRY MEN Channel 4 Wed 30 Nov 11 am(1957) Classic legal drama. Henry Fonda stars in director Sidney Lumet's big-screen debut. Twelve men retire to the jury room after hearing the case against a young man who has been accused of murdering his father. Most of the jurors believe he is guilty, but one of them (Fonda) is not so sure. Themes of justice, racism, individual worth.
THE PASSION OF SAINT EDMUND CAMPION EWTN Wed 30 Nov 9.30 pm and Fri (night) 12.30 amThe life of St. Edmund Campion, a 16th century Jesuit who enjoyed favour with English royalty, until he rejected Anglicanism and was arrested, convicted of high treason and hanged.
Sister Boniface Mysteries RTE One Thurs 1 Dec 2 pm Unnatural Causes: At the Great Slaughter Mangold Wurzel Festival, the body of a woman is discovered stuffed in the Aunt Sally.