News - Last Updated 16/5/2013
New Ross Choral Festival
17th - 19th May 2013 will see New Ross host its 29th AIMS Choral Festival with 20 competitions across two days for Junior and Adult competitions. The liturgical music competition is on Sun afternoon in the Parish Church as follows: Competition H 1.50pm Sacred Music; Competition A 4.10pm Mixed (40 voices & over); Competition K 4.40pm Gospel Music; Competition G 5.40pm Chamber Choir.
Nightfever


Nightfever is a new initiative marrying prayer and music - so far two events are planned for Clarendon St Church off Grafton St in Dublin. 6 pm Mass is followed by music, prayer and reconciliation until 11 pm. A similar event is planned for Thursday June 20th from 7 pm. The event has its origins in street ministry at World Youth Day. For more information see this article in the Irish Catholic, the Nightfever website or the Event page on Facebook.

Emmaus CD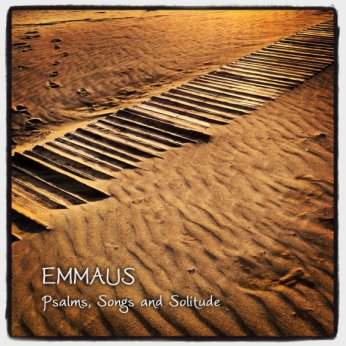 Irish gospel group Emmaus are due to launch a new CD, Psalms, Songs and Solitude - a compilation of quieter songs from previous albums. 1. My Burning Heart - from the album "Emmaus Community Praise Live", 2002 2. Lord I am not proud (Psalm 131)- from the album "Mountaintop", 2009 3. And I will worship you - from the album "Mountaintop" 2009 © 4. You have never let me down - from the album "Mountaintop" 2009 © 5. Out of the depths (Psalm 120) - from the album "Closer Nearer" 1999 6. Jesus, Jesus Touch me - from the album "Closer Nearer" 1999 7. We have a hope in Jesus/All will be well - from the album "Emmaus Community Praise Live" 2002 8. Draw Me - from the album "Across the River" 1995 9. Shadow of your wings - from the album "Across the River" 1995 10. The Father's Song (You are mine) - from the album "Come to Me" 1989 11. I will lose control to you - from the album "Across the River" 1995 12. Who are you? - from the album "Come to Me" 13. Trust Surrender Believe Receive - from the album "Come to Me" 14. You are my Beloved Child. Emmaus features Ronan Johnston, whose activities includes presenting the weekday morning show on Spirit Radio. The album can be ordered here
Film of the Month
As an initiative for the Year of Faith Veritas is highlighting a Film of the Month online - click here. Reviews and study guides are provided by Fr John-Paul Sheridan, and so far the films covered are - The Mission, It's a Wonderful Life and Shadowlands.
New CD From Belfast
The folk group of St Therese's In the Holy Family Parish in Belfast has released a Christmas CD. Te album was recorded in various locations and includes many Christmas classics. The album is for sale in Veritas shops and from the Holy Family parish office, Newington Ave, Belfast, at 10 stg.
Year of Faith - Callanan Workshops
Ian Callanan, liturgical composer, is now taking bookings for music workshops that will inspire active participation during the liturgy. The workshops will awaken prayerful reflection and service to others and he will offer resources to help you celebrate and share in the Year of Faith. Full day and evening workshops are available. For more information contact Ian at (086) 249 0779 or by e-mail info@iancallanan.com
World Youth Day Rio 2013

The official song for World Youth Day 2013 in Rio is now available. So far it's only in Portuguese, translations on the way. The lyrics are here.
New Ian Callanan CD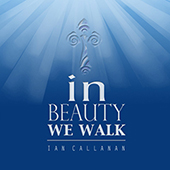 In Beauty We Walk is the title of Ian Callanan's new collection of contemporary sacred music which is now available from Veritas Shops and directly from GIA Publications. It is a combination of real-world songs for worship that implore us to become the body of Christ—to live together in unity as "one holy people." The songs are suitable for use throughout the liturgical year and encompass a variety of musical genres infused with Celtic grace. "Lord Heal the Darkness," "Come and Eat This Bread," and the title track, "In Beauty We Walk," all seek to encourage, embolden, and enliven the spirit. A song of farewell, "The Warm Embrace," offers courage and consolation to those who have experienced the loss of a loved one. Callanan draws us toward conversion and healing while inspiring us to live out the gospel message every day of our lives. Samples and more info on the making of the album are available at Ian Callanan's website. Callanan is also available for school and parish workshops - more info and contact details here.
Lourdes CD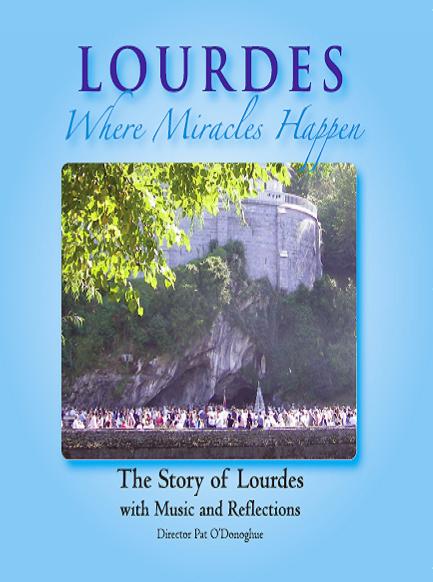 The story of Lourdes in music, prayer and reflection Music presented by Dublin Lourdes Choir, Dublin Diocesan Music Group Soloists – Mihaela Loredana-Chirvase, Rodrigue Marino Nguekam, Sharon Lyons, Mary Flynn and Paul Kenny Organist – David Grealy, Harpist – Denise Kelly Director – Pat O' Donoghue. Available from Veritas Shops and Pro-Cathedral, Marlborough Street Shop – €15. More info here.
Year of Faith
The official hymn of the Year of Faith is called "Credo Domine" and the sheet music can be downloaded from the official Year of Faith Website. Resources and information about the Year of Faith in Ireland are available here.
Liam Lawton's Irish Mass Workshops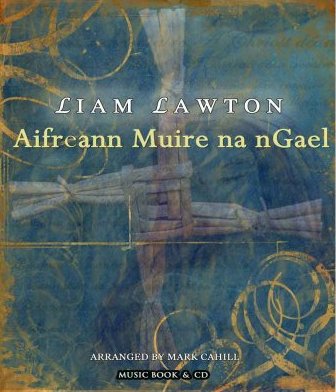 New Irish Mass Setting - Fr Liam Lawton has written a new Irish Mass setting for the revised missal. Following the success of the Glendalough Mass, Liam has composed a Mass setting with a very Irish style, which highlights the beauty of Irish melody and language. Written for soloist and choir, it is also very suitable for Irish instruments as will appear on the recording. Aifreann Muire na nGael (see below also) celebrates one of the great Irish Saints, St. Brigid of Kildare – the 5th century saint affectionately known as Mary of the Gael. I wanted to compose a Mass setting that celebrates the life of one of our great saints but also to celebrate the beauty of Irish music form. So the Mass setting has pathos, joy and melodic tones that are unique to our beautiful and rich culture. Liam Lawton With musical arrangements by Mark Cahill who has worked with Liam on a number of collaborations the collection is very accessible and melodic. Along with arrangements for Soloist, Choir and Instruments, participants will also receive a backing track which will enable them to learn the Music with the help of the recorded Irish instruments, which will be very useful in Church, school or other settings. Workshops – Dates and Venues To help introduce the New Mass setting to choirs and cantors- Fr Liam is hosting two workshops in Naas and Graiguecullen. Tuesday November 13th 8:00p.m Parish Centre, Graiguecullen; Wednesday Novmeber 14th 8:00p.m Church of the Irish Martyrs, Ballycane Naas. Cost of Workshop: €15 to include Music Book and CD There will also be a limited number of CDs available with backing tracks Booking Booking is essential: Contact Christine 059 9164084 Email fds@kandle.ie
Restless Heart
Restless Heart is a new feature film on the life of St Augustine. It is due for release this Autumn. Christian Duguay (Joan of Arc) directed the film, and the cast includes Franco Nero, Johannes Bandrup, Monica Guerritore and Alessandro Preziosi. Read more about the film and see stills and clips here. [added 15/9/12: Catholic News Service Review here.)
Fintan O'Carroll Masses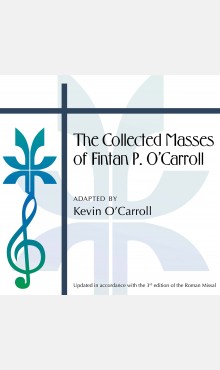 Veritas has published a new book of Masses: The Collected Masses of Fintan P. O'Carroll revised by his son Kevin in line with the new translation of the Roman Missal. The Masses featured are: - Mass of the Angels - Mass in onoir Mhuire, Mathair De - Missa Salve Regina - Missal Salve Regina (SATB) - Mass of the Immaculate Conception - Mass of the Annunciation Costing 24.99 It also includes accompaniment parts for Trumpet, Trombone, Timpani, Tuba and Bass Trombone. Available separately - an accompanying CD. More info, ordering and a facility to preview many pages from the book here.
New Taizé CD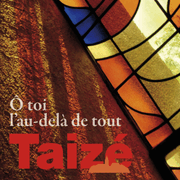 A new CD of mainly French language chants from the Taize community, O Toi, l'au-delà de tout is now available for download, costing €9.99 for the full album or 99c per individual song. Song previews and downloads here.
Beauty in Art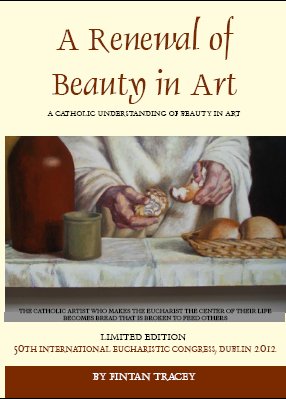 A Renewal of Beauty in Art - a Catholic Understanding of Beauty in Art is a new book by artist Fintan Tracey. It is a book of essays from Tracey's time studying this topic at the Maryvale Institute in Birmingham. There are illustrations from some of his own work which was displayed at the International Eucharistic Congress in Dublin, June 2012, as well as consideration of the work of other artists. The book includes detailed notes and bibliography. Copies of the book are available from Fintan Tracey, 18 St Anthony's, Laytown, Co. Meath for €10, including postage. Email contact: shamrockflair@gmail.com.
Aifreann Muire na nGael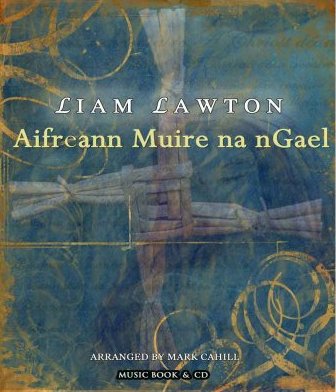 Liam Lawton has written a new Irish Mass setting for the revised missal. Following the success of The Glendalough Mass, Liam has composed a Mass setting in a very Irish style, which highlights the beauty of Irish melody and language. Written for Soloist and Choir it is also very suitable for Irish instruments as will appear on the recording. Aifreann Muire na nGael celebrates one of the great Irish Saints, St. Brigid of Kildare, the 5th Century saint affectionately known as Mary of the Gael. She is also the patron saint of the Diocese of Kildare &Leighlin where Liam ministers. " I wanted to compose a Mass setting that celebrates the life of one of our great saints but also to celebrate the beauty of Irish music form. So the Mass setting has pathos, joy and melodic tones that are unique to our beautiful and rich culture." Along with arrangements for Soloist, Choir and Instruments, participants will also receive a backing track which will enable them to learn the Music with the help of the recorded Irish instruments, which will be very useful in Church, school or other settings. The Mass will be published in September and a number of Workshops throughout the country are being arranged. Further details will be on www.liamlawton.com
The Priests in Concert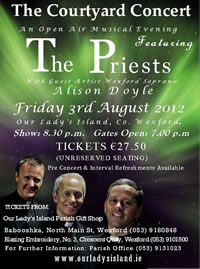 The Courtyard Concert - An Open Air Musical Evening with The Priests and Wexford Soprano Alison Doyle. Fri 3rd August Our Lady's Island, Co. Wexford. Adm €27.50. Tickets from Our Lady's Island Parish Office (053-9131023) and shops in Wexford, including Babooshka, North Main St and Blazing Embroidery, Crescent Quay. More info at http://www.ourladysisland.ie/
Elation Ministries - New Album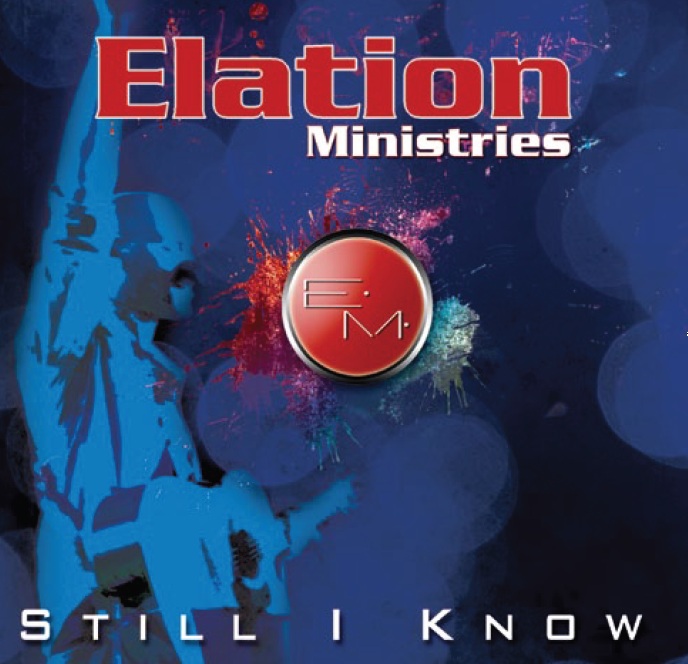 Still I Know is the second album from Elation Ministries, well known for their parish retreat work around Ireland. These are self-penned songs with scriptural themes by members of the group.The group will play in the Youth Space for the International Eucharistic Congress in June (see below). For more information including sample tracks and videos of performances see their website www.elationministries.com

Jesse Box

The Jesse Box is a new initiative to help parents tell Bible Stories at home, but could also be used with younger children at school. The method is based on drama and imagination, using Bible figures that the children help to make. Story kits are now available for the Nativity and Easter, and there are support materials available online to those who purchase the kit. For more details see video clip above or go to www.jessebox.com
Virtual Tour of the Sistine Chapel
There's a 365 degree online virtual tour of the artwork of Michaelangelo in the Sistine Chapel . Click here.
New CD
Your Face O Lord is a new CD by Domican Sister Ann McGovern. Sr Ann, a soprano, sings with Our Lady's Choral Society. Liturgical composrer Ian Callanan was involved in the recording which is available fromthe Dominican Sisters in Ireland.
There Be Dragons Film
There Be Dragons is a new film by Roland Joffé (The Mission, The Killing Fields), is now available on DVD and Blu-ray. There's an associated website with resources related to the film. In part it features some key moments in the life of St Josemaria Escriva, founder of Opus Dei. It aims to promote a message of forgiveness, finding peace with the past and overcoming inner dragons. THE IMDB Entry for the film is here. Faitharts review of the film here.
Christmas CD from Redemptorist Choir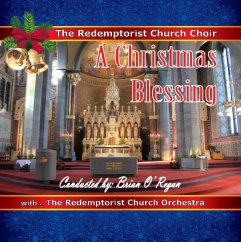 A Christmas Blessing is a new CD from the Redemptorist Choir at Mount St Alphonsus in Limerick city. This is their first ever CD. The album features the Redemptorist Church Orchestra , Tom Rozario on organ & piano as well as solos from Eugene O' Connor and both Ellen & Conor O' Hara, all under the direction of their conductor and musical director Brian O' Regan. The 12 track album contains Christmas classics like "O Holy Night", "Walking in the Air" and "Angels We Have Heard on High" as well as more contemporary carols such as the "Shepherd's Pipe Carol", "Candlelight Carol" and "A Christmas Blessing". "A Christmas Blessing" is selling for €12 and is available to buy at the Redemptorist Shop at Mount St Alphonsus on South Circular Road. The choir will be singing at the Crescent Shopping Centre, Limerick, on Saturday the 10th of December from 11am - 1pm where the album will also be for sale. For further details please call (061) 318352. The choir normally sings at the 12 o'c Mass every Sunday (can be viewed by webcam at www.novena.ie or www.churchservices.tv ) and the CD will also be available at the Sunday Masses leading into Christmas.
More Christmas Albums
Some Christmas albums newly released: A Christmas Carole by Carole King (see mini-review on blog) - familiar secular songs for the most part, with some originals by Louise Goffin, King's daughter, and on the spiritual side "Do You Hear What I Hear" and "Chanukah Prayer"; Libera: The Christmas Album, spiritual and secular Christmas songs from this popular boy-choir, including "Once In Royal David's City", "Oh Holy Night" and "White Christmas"; Christmas by Michael Bublé, secular songs primarily, but also with "Silent Night" and "Ave Maria".
Limerick CD
Christmas - A Journey of Hope, is a new CD from a group of priests and lay people in Limerick, including Fr Tony Mullins, Diocesan Administrator and member of the Sagart priests group from the 1980's. The music will be performed in St John's Cathedral on Fri Ded 16th. The CD costs €15 from St John's and the Abbey Book Store. More info here.
Christmas Stamp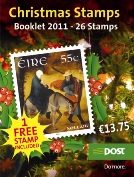 An Post has launched a Christmas stamp featuring Joseph, Mary and the baby Jesus on the way to Egypt. It's based on the painting "Flight into Egypt" by Dutch painter Jan de Beer.
New Book/CD from Lyric FM's Gloria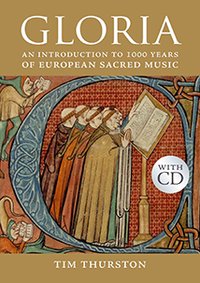 Published by Associated Editions, An Introduction to a Millennium of Sacred Music, features art from Irish collections it also includes a CD of the finest recordings of Christmas music from the Hyperion catalogue. This is a companion book for Lyric FM's Gloria programme, broadcast for many years past on Sunday mornings, and presented by Tim Thurston. The Book/CD package can be ordered here. At this link there are also links to podacasts and information on previous programmes.
Liturgical Arts Group
The Vatican is establishing a new commission for liturgical art and sacred music linked to the Congregation for Divine Worship. The body will study church architecture projects and look the music used at Mass.
Portlaoise Choir CD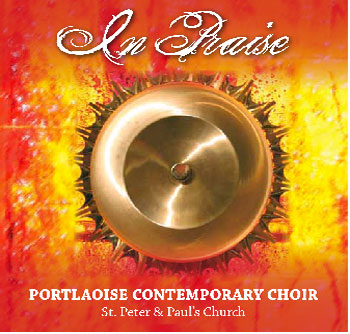 The Portlaoise Contemporary Choir have released a CD 'In Praise' to mark the occasion of their tenth anniversary. The choir is the Contemporary Choir who sing at the 12.30pm Mass in St. Peter & Paul's Church, Portlaoise. The CD 'In Praise' is a culmination of 10 years Music Ministry in Portlaoise and some favourite of the choir and congregations favourite tracks feature on it – 'Knowing You', 'You Are Mine' and 'Stand By Me' to name but a few. Their repertoire is mostly from contemporary liturgical composers such as Liam Lawton, David Haas, Tom Kendzia and Graham Kendrick. The CD costs 10 Euro and is availablr from Portlaoise Parish Centre. More info here.
Death of Jessy Dixon
Renowned gospel singer Jessy Dixon died on Monday 26 Sept 2011 at the age of 74. He was best known in secular circles for collaborations with Paul Simon, but he had a huge career in gospel music. For a New York Times article on his passing click here.

Film: Soul Surfer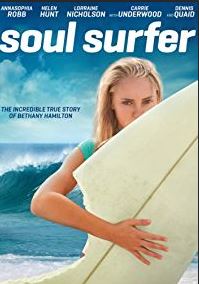 The faith based film Soul Surfer, starring Helen Hunt and Dennis Quaid, opens in Irish cinemas on 23rd September. It tells the true story of a young girl who rises to the top of her sport after a vicious shark attack. The US Catholic News Service review has this to say about it: "Directed by Sean McNamara ("Raise Your Voice"), 'Soul Surfer' is that Hollywood rarity: a film that is not afraid to talk about God or to show a happy, well-adjusted family that makes faith its foundation." Steven D. Graydanus at Decent Films writes: "Soul Surfer does nearly everything you expect it to, but it does it more likably and satisfyingly than you might think it would."
Pope Speaks of Finding God in Art
At a recent meeting with English speaking pilgrims in Rome Pope Benedict had his to say: "Today we reflect on the need to draw near to God through the experience and appreciation of artistic beauty. Art is capable of making visible our need to go beyond what we see and it reveals our thirst for infinite beauty, for God. Dear friends, I invite you to be open to beauty and to allow it to move you to prayer and praise of the Lord. May Almighty God bless all of you!"
New Book from Sr Wendy


Real Presence - In Search of the First Icons, is a new book by Sr Wendy Beckett, famous for her art programmes on BBC. This book looks at early icons of Christ, including from a time in the Church's early history when icons were frowned upon and even suppressed by some in the Church, especially Byzantine Emperor Leo III who clashed with Pope Gregory who issued a document in defence of icons. For a detailed review of the book click here.
Music CD from Trim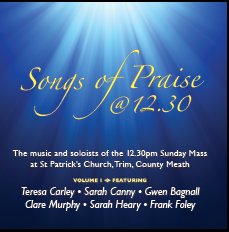 Songs of Praise @12.30 is a new CD from a group of singers in Trim, Co. Meath. The non-profitable, limited-edition CD features some of the town's most recognised soloists who have recorded hymns and spiritual anthems that have been heard at the Sunday 12.30pm Mass since music was re-introduced to that Mass. The performers are Teresa Carley, Gwen Bagnall, Sarah Canny, Sarah Heary, Clare Murphy and Frank Foley. Songs include Stand by Me, Only in God, The Deer's Cry, Voice of an Angel and more.
The CD is on sale at Veritas from 25th July, and due for launch at the 12.30 Mass in Trim on Sunday 24th July. [corrected 22/7/11]


Poetry Website
Emptiful Vessels: This site features the poetry of Fr Seamus Devitt CSSR, a poetic priest of the Redemptorist Order. A wide variety of spiritual topics is covered, and the site layout is attractively simple and uncluttered.

60 Artists Celebrate Pope's Anniversary



60 artists have donated mostly original works of art for the occasion of the 60th anniversary of the ordination of Pope Benedict XVI. These include composer Ennio Morricone.

Of Gods and Men on DVD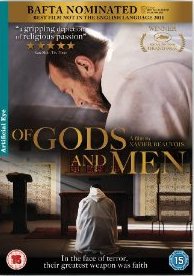 Of Gods and Men - the award winning French film about monks in Algeria being harassed by local extremists is available on DVD/Blu-Ray from Mon 11 February. It was nominated for a BAFTA Award and won the Signis Award for Best European film of 2010 (SIGNIS is the World Catholic Association for Communication and Media). It includes many scenes suitable for Religious Education classes. For the Faitharts review of the film click here.
New John Michael Talbot Album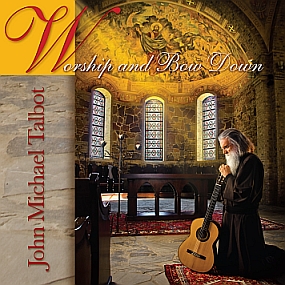 Due for release in June - Worship and Bow Down, Talbot's first studio album in over 2 years, 17 tracks with rich, orchestral arrangements and multi-layered choral background harmonies . Includes John Michael Talbot's new Mass of Rebirth in a beautiful "Contemporary Chant" style (New Roman Missal Translation!). The album can be pre-ordered here.
New film: Cristiada
Due out later in 2011, Cristiada is a feature film about resistance to the enforced secularisation of Mexico in the 1920's. Andy Garcia plays one of the leaders of the resistance, while Peter O'Toole plays a pacifist priest. The film is directed by Dean Wright who worked as visual effects executive producer on the Lord of the Rings and Narnia series.
Sacred Music and the Young
Sacred music has a universal appeal, but a particular attraction for young people, according to a monsignor promoting a concert series in Roman basilicas. Monsignor Liberio Andreatta, who is vice president of Opera Romana Pellegrinaggi, and the commissioner of the artistic agency A Voce Sola, was speaking about a music festival that will take place in St. John Lateran and the Basilica of the Twelve Apostles on the last three Wednesdays of April. For the full story see Zenit newsagency article. Zenit also has a related article on cris and hope in sacred music.
Stations of the Cross for Our Time
Kildare and Leighlin Diocese has provided a Powerpoint and accompanying text of the Stations of the Cross. The original art works of the Stations of the Cross that accompany each written reflection are the work of Ken Cooke and are from the Church of St. George the Martyr in Newbury. The presentation is here and the booklet here.


Scripture Sharing for Lent
Kildare and Leighlin Diocese has launched a "Scripture Sharing for Lent 2011" booklet. The accompanying artwork is from the enamels of Irish artist Anne Murphy. For more information and ordering click here.
Passionist CD


Love Casts Out Fear is a new CD of sacred music from the Passionist order. This initiative is in aid of their Building Fund for Crossgar Monastery in Co. Down. A donation of £10 + £1.50 postage and packaging is suggested. To request CD please contact Eilish at 028 44830242 or Email: secretary@tobarmhuirecrossgar.com
Award for "Of Gods and Men"
The film Of Gods and Men (see below) has won the SIGNIS Award for Best European film of 2010. SIGNIS is the World Catholic Association for Communication and Media. Director Xavier Beauvois' film tells the story of Cistercian monks under threat from Islamist extremists in Algeria. For the Faitharts review of the film click here. The film, as of early February 2011, is still running at the Lighthouse Cinema in Dublin. More info and booking here.
Spirit Radio Launches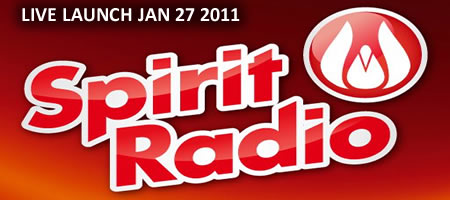 Ireland's first national Christian Radio station launched 27/1/11. Music plays a prominent role in the schedule, and will include specificaly Christian music as well as positive and uplifting secular music. Frequencies: On FM in Dublin 89.9 - Limerick 89.8 - Galway 91.7 - Cork 90.9 - Waterford 90.1 and online. There's an iPhone app, and It can also be found on Nokia Internet Radio app (Download from OVI store).

13th Day on DVD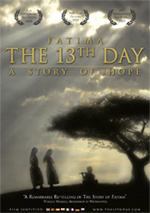 The 13th Day - A Story of Hope, is a modern film (2009) about the apparitions in Fatima and is now available on DVD. Veritas has it available for €19.95, click here. For the Faitharts review of this film (and a trailer) click here and see entry for 17/2/10. One quote from that review: "One thing the filmmakers have achieved is to present this timeless story to a modern audience in an idiom they can understand and relate to". The review suggests possibilities for school use. There's also a detailed review at Decent Films. More information is available at the Internet Movie Database here, while the film's official website is here.
Official Hymn for the Eucharistic Congress 2012
Preparations for the Eucharistic Congress in Ireland in 2012 are well under way. The official hymn for the event, Though We Are Many is now available. It's a specially commissioned piece and was written by Bernard Sexton. Click here to hear the song and to download the sheet music.
Priest Poet
Fr Martin Kelly from Belfast has released a CD of original poems which deal with his life experiences. The Rhythm of the Ordinary is available from Veritas. He discovered his love of writing in Portasferrry in 2004 and is currently PP of Drumbo and Carryduff.
Word of God at the Globe Theatre
In 2011 Shakespeare's Globe Theatre in London will celebrate the 400th anniversary of the King James Bible which was completed in 1611, and the enduring power of dramatic language with a season entitled 'The Word is God'. The theatre season will commence with a cover-to-cover reading of The Bible and a small-scale touring production of Hamlet, presenting a rare opportunity to experience the two foundation stones of the modern English language back-to-back. Around the Easter weekend a simple, unstaged recital of The Bible – one of the greatest pieces of world literature – will only be interrupted by performances of Hamlet – widely celebrated as Shakespeare's intellectual masterpiece – which opens at the Globe on Shakespeare's birthday, 23 April, before it takes to the road for a UK and European tour. The season's theme will be followed through with the first Globe production of Christopher Marlowe's Doctor Faustus, the greatest tragedy in English before Shakespeare, which tells the tale of a man who sells his soul to the devil for power and knowledge. Later in August, The Globe Mysteries will present a fresh perspective on The Mystery Plays, using the Globe's historically resonant auditorium to look anew at the earliest form of English drama, which retells the story of the bible, using street theatre and processional performance. More info here.
Hymn for World Youth Day
The official hymn for World Youth Day has been released. This is the Spanish version - English version should be available soon. Called Firm in the Faith it is performed by the Youth Orchestra of the Community of Madrid and the Youth Choir of the Escolanía de El Escorial. The accompanying video (left) features touching scenes from previous World Youth Days, including a young adult Baptism. Fr. Enrique Vázquez composed the music, while Msgr. César Franco, general coordinator of WYD and auxiliary bishop of Madrid, composed the lyrics. More information, other versions of the song, and sheet music is available here.
Sagrada Familia
On 10th Nov Pope Benedict celebrated a Mass at the Church of the Holy Family in Barcelona, the famous Sagrada Familia of architect Antoni Gaudi. In his homily he spoke of the element of catechesis in Gaudi's marvellous artwork - He spoke of how Gaudí was "filled with devotion to the Holy Family of Nazareth," and "inspired by the ardour of his Christian faith, succeeded in raising this sanctuary as a hymn of praise to God carved in stone." Benedict said that Gaudí used his craft to "bring the Gospel to everyone." "For this reason," the Pope explained, "he conceived of the three porticos of the exterior of the church as a catechesis on the life of Jesus Christ, as a great rosary, which is the prayer of ordinary people, a prayer in which are contemplated the joyful, sorrowful and glorious mysteries of our Lord."
There Be Dragons Film
There Be Dragons is a new film by Roland Joffe (The Mission, The Killing Fields), due for release in 2011. A trailer is now available (clip on left) as is a website with resources related to the film. In part it features some key moments in the life of St Josemaria Escriva, founder of Opus Dei. It aims to promote a message of forgiveness, finding peace with the past and overcoming inner dragons.
New Lawton Album and Tour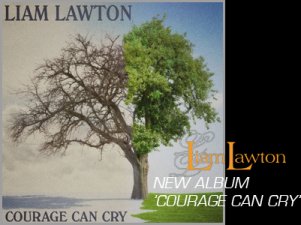 Due out on Dec 1st, a new album from Liam Lawton - Courage Can Cry. Here's what the official website has to say about it: "Courage Can Cry is album about hope over adversity. It's about the triumph of the human spirit when we can lay the ghosts of fear to rest, and dare to journey within, finding the hidden reserves lying within each one of us". New tours dates are also available for the Chrismas season: click here for details and booking.
Christmas Album from The Priests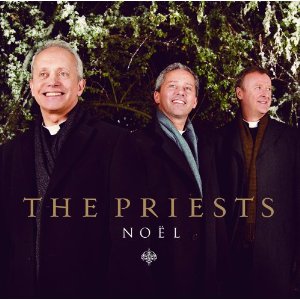 Noel is the title of a new album due out from The Priests. Release date is the 6th December. Track list is as follows: 1.Ding Dong Merrily On High 2. First Nowell, The 3. Sussex Carol 4. Little Drummer Boy/Peace On Earth 5. Holly And The Ivy, The 6. Away In A Manger 7. God Rest Ye Merry Gentlemen 8. In The Bleak Midwinter 9. In Dulci Jubilo 10. Joy To The World 11. Silent Night 12. O Come All Ye Faithful 13. What Child Is This 14. Hark The Herald Angels Sing. More information and purchasing options at Amazon, and at The Priests own website.
New Album from Angela Hutchison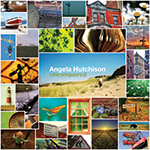 Canadian Gospel singer Angela Hutchison has released a new album - Unconquered - which is available to order from her website (click on the music page link) , or the album can be downloaded from iTunes and from Amazon. On these download sites track previews are available. All songs are original except for the Rich Mullins song Quoting Deuteronomy.
Diocese Susan Boyle Christmas CD


The Gift is Susan Boyle's new Christmas CD, due out on 15th November. Tracks include The First Noel, Do You Hear What I Hear, Away in a Manger and Come All Ye Faithful, along with some non-seasonal songs like Make Me A Channel of Your Peace. More information, including pre-ordering and a video exclusive at Amazon's page for the album.
Gregorian Chant CD


Voices - Chant from Avignon is a new CD due out in November. It features the singing of a community of Benedictine nuns from near Avignon in France. The nuns from Our Lady of the Annunciation Abbey were chosen out of a selection of 70 convents worldwide. More information, including a video, and purchasing options is available on Amazon's page for this album.


Christmas CD
Our Lady's Choral Society is set to launch their Christmas CD in late November. This will include original arrangements of traditional and new carols, and there will be orchestral accompaniment with guest artists. More info from their website: www.olcs.ie

First Holy Communion Book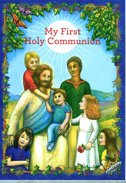 My First Holy Communion is the first publication from a new publishing company Clonmacnois Press. It is written by Deirdre Mary Ascough and features colourful artwork by Lisa E Brown. From the publisher: "this book takes young readers, in the company of their parents and grandparents, into the mystery of the Eucharist as they prepare for their First Holy Communion. This fascinating presentation tells a bird's eye version of God's story of love for his children that is found in the Bible and explains First Holy Communion in the context of that great adventure". More information, purchasing options and sample illustrations here.


Logos Review
Logos Review is a "journal of arts and ideas" in harmony with the teaching of the church, produced by the Logos Institute. The 9th Edition is now available free online here. Back issues are also available.
One Billion Stories
Seth de Moor is the creative force behind this website, onebillionstories.com featuring videos of Catholic witnessing, telling their individual faith stories, singing their spiritual songs. Many of the clips were filmed by deMoor as he journeyed through the USA. Religious educators should find lots of useful material here.
Imogen Stuart Award
Sept 2010- Famous sculptor Imogen Stuart has been honoured with the McAuley Medal for her contribution to the arts in Ireland. The ceremony took place at Mary Immaculate College in Limerick which gave Ms Stuart one of her first big commissions. Peadar Cremin, the current president of the College praised her "remarkable fusion of early Christian imagery, German Romanesque art and 20th Century expressionism.

Alma Mater Special Offer
Universal Music has a special offer on the album "Alma Mater - Music from the Vatican". Featuring an illustrated book with an account of the Pope's pilgrimage private writings from His Holiness and all the lyrics from the album. Neatly packaged with the book is the CD album and accompanying DVD featuring a 22-minute documentary on the making of the album. It's €11.99. Available here.
Rap Song For Papal Visit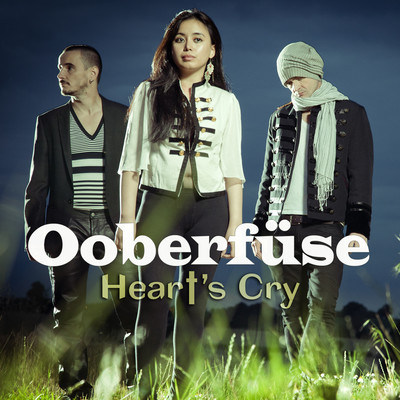 A rap song has been chosen as youth anthem for the upcoming Papal Visit to the UK. The song is Heart's Cry by Catholic trio Ooberfuse, who are from London. Worldwide digital release date is 12th Sept, but the song can be heard by clicking here. The includes extracts from one of Pope Benedict's speeches, where he declare: "evil will never reign in the hearts of men again."
CALL FOR PAPERS:
Abstracts are invited for contemporary art and Christianity conference on the 20th of November 2010 at the Avila Centre for Spirituality, Dublin. The theme of the conference is The Baptised Imagination. (Abstracts of 250 words for 20-30 minute presentations.) The organisers are interested in submissions from across all artistic disciplines as well as relevant theological papers. This is the third in a series of conferences, primarily aimed at visual artists. An AGM of the group will be held after the presentations. Further information and submissions: Baptisedimagination@gmail.com m: (+353) 87 4108165
Award for Janey Mary
Dubliner Paul Brady has won the Best Director Award for his short film Janey Mary, at the Mirabile Dictu International Catholic Film Festival in Rome. The film is based on a short story by James Plunkett. This is 5th international award for the film. For more info, trailers and a facility to buy the film check out the film's official website.
Tom Jones Gospel Album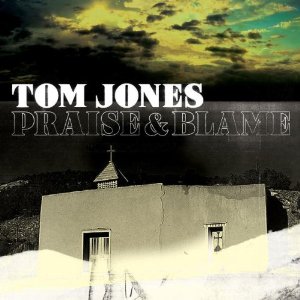 The next album from Welsh pop singer Tom Jones will be a gospel album! Praise and Blame is due for release on July 26 and features many of the songs Jones grew up singing in the Welsh valleys. There has been some controversy about a leaked email in which the record company's Vice President is supposed to have called the project "a sick joke", but others wonder if this might be a marketing ploy by the company.
There's a video about the making of the album at Amazon, along with track details.
The Dream of Gerontius
To celebrate the beatification of John Henry Cardinal Newman Our Lady's Choral Society will present the Dream of Gerontius (Text by Newman, Music by Elgar) at the National Concert Hall, on Thursday 2nd Sept at 8 pm. Also taking part are the RTE Concert Orchestra and the UCD Choral Scholars. More info and booking here.
New Emmaus Album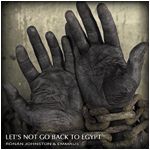 Ronan Johnston and Emmaus have released their new album "Let's not go back to Egypt", a reflection on things economic and spiritual in Ireland for these past couple of years. The album begins with the title track "Let's not go back to Egypt", a romp through the American spiritual landscape recently so successfully occupied by the Blind Boys of Alabama. Then an immediate change of pace with the orchestral (and choral) "Arise Shine", lyrics taken from Isaiah 60. From folk rock (All who are born of the Spirit) to Rock rock (I Belong), from quiet meditation of "because of the Lord's great love" to the wig out of "Hush (and listen)" this is Emmaus back to their collective ideal of having a real wild mix on every album. More info here.

Oberammergau Passion Play
2010 is the year of the famous Oberammergau Passion Play in Bavaria, which is performed every ten years. This year it started on May 15th and will continue through to October. For more background information and the history of the event click here.
Christian Artists
The International Society of Christian Artists is holding a conference in September 2010, from 28th Sept until 2nd Oct. Location of the conference will be the Abbey in the beautiful village of Schlierbach in Austria. The aim of the conference is mainly to build on relationships and also to provide the possibility of taking part in two workshops: leaded glass and glass fusing.

New Liturgical CD


Ancient Promise is a new CD of liturgical music arranged by Ronan McDonagh. At the recent launch in Maynooth it was presented by music group Fuaimlaoi. The CD includes many musical settings, in Irish and English. There is an accompanying book as well. Further details will be available at the Fuaimlaoi website.
Bleeding Hands, Weeping Stone


Bleeding Hands, Weeping Stone - True Stories of Divine Wonders, Miracles, and Messages. This is the title of a new book by Elizabeth Ficocelli, aimed at teens and adults. It is a compilation of extraordinary phenomena in the Catholic Church - Eucharistic miracles, the stigmata, incorrupt bodies, apparitions, amazing abilities of the saints, and weeping statues and artwork. See author's website for more details. The book can be purchased from Amazon. On the Amazon page it is possible to view the first few pages of the book.
Bible Online
Catholic.net has launched a new Bible search engine useful to find quotes or full readings. The Bible can be searched by part, book, chapter verse, phrase etc. It should be useful for teachers planning graduation masses and other ceremonies. Quotes can be easily added to Facebook and other social networking sites (You may have to temporarily allow pop-ups to use this feature - e.g. by holding down the "Ctrl" button when clicking the Facebook link). Try it here.
Music to Unite East and West
May 21st: At a concert in the Vatican with Eastern Orthodox representatives Pope Benedict reflected on the potential of music to bring East and West closer together. Read the full story here. The Russian Patriarch of Moscow sent a message to the Pope for the occasion - "To Understand a People, It Is Necessary to Listen to Its Music", he said. Read his address here.
Pope Benedict on Music
After a recent (late April) concert in the Vatican Pope Benedict spoke of the value of music in education - ""The study of music has high value in the educational process of the person, inasmuch as it produces positive effects in the individual's development, fostering his harmonious human and spiritual growth," he said. "We know that the formative value of music, in its implications of expressive, creative, relational, social and cultural nature, is commonly recognized." In relation to spirituality in particular he said that music is "capable of opening minds and hearts to the dimension of the spirit and of leading persons to raise their gaze on High, to open to absolute Goodness and Beauty, which have their ultimate source in God."
Eucharistic Congress CD
A new CD of music for the Eucharistic Congress (Dublin 2012) has been launched (April 2010). Becoming the Body of Christ features music by the Dublin diocesan music group directed by Fr Pat O'Donoghue. More info on liturgical music and resources in Dublin Diocese here.
Nigel Connell Album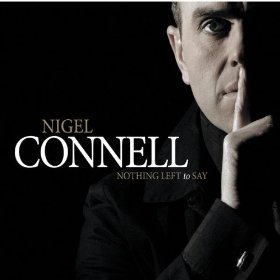 Nothing Left to Say is the new album from Nigel Connell. Connell has performed with Liam Lawton, a features some of Lawton's songs on the album. Much of the material is self written, and some of the songs have spiritual themes. The album credits feature one "to God above for blessing me with my talents". Sample tracks can be heard on the artist's website and on Amazon. There will a special event to celebrate the album on Mon April 19th in The Old Darnley Lodge, Athboy. Read the Faitharts review of the album here.
Diploma in Church Music at Maynooth
Diploma in Arts (Church Music) is a part-time course offered by the Department of Music, NUI Maynooth. It is conducted in association with the National Centre for Liturgy. For further information see www.may.ie/academic for access to the Department of Music, NUIM or contact Professor Gerard Gillen, Department of Music, NUIM, Maynooth, Co Kildare. Contact information: The Pontifical University Office, St. Patrick's College, Maynooth, Co. Kildare. Tel (01) 708 3600/708 3890 Fax (01) 708 3441
Song For Year of Evangelisation
At the recent Emmanuel choirs event the winning song in the competition for the Year of Evangelisation was performed for the first time. Raise Your Voice was written by Padraig Meredith, from Newbridge and Anna Keegan from Dun Laoghaire. The sheet music for the song can be downloaded here (piano) and here (guitar).
Catholic Novels
Carmen Marcoux has been writing novels with a romantic flavour for Catholic young people, which aim to promote Pope John Paul II's Theology of the Body, and to encourage good values relating to marriage and relationships. Arms of Love and Surrender are the two novels published so far. For more info click here.
Stations of the Cross Resource
The Kildare and Loughlin website is currently offering a Stations of the Cross resource - it can be downloaded as a pdf file or as a Powerpoint presentation. The resource is a combination of art works and meditation - art work is by Ken Cooke. The Resource can be downloaded here.
Post Grad Diploma
There's a Post Grad Diploma in Spirituality and Leadership in Education organised by Marino Institute of Education. This one-year programme aims to provide participants with the knowledge, values and skills in Catholic educational leadership that will enable them to facilitate efficient and effective leadership and administrative practices. For more information contact: Aiveen Mullally Course Director Marino Institute of Education Griffith Avenue Dublin 9 Ph: Email: aiveen.mullally@mie.ie More info here.
There Be Dragons
There Be Dragons is a new film by Roland Joffé (The Mission, The Killing Fields, City of Joy), which deals with incidents in the life of St Josemaria Escriva, founder of Opus Dei. Arising out of the horror of the Spanish Civil War, a candidate for canonization is investigated by a journalist who discovers his own estranged father had a deep, dark and devastating connection to the saint's life. A release date in 2010 is expected. IMDB Entry here. Official film website here.
The Perfect Game
Coming to cinemas in the USA in April - The Perfect Game, the true story of young Mexican baseball players finding dignity and success with the help of a dedicated coach and a helpful priest. It is reported as having a strong faith element. No Irish release dates planned yet. Check out the official website.
New Beth Nielsen Chapman Album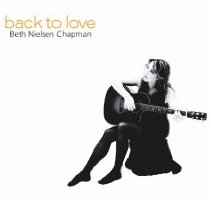 Back to Love is the title of Beth Nielsen Chapman's new album (released January 2010). This doesn't seem to be as overtly religious as her Hymns and Prism albums, but it looks like there are some general spiritual and uplifting themes. Tracks include, Peace, Happiness, and The Path of Love. Previews of the songs can be heard on Amazon.
New Teachers' Group
The Association of Catholic Teachers is a new network, mostly of Primary Teachers, with the aim of sourcing good RE resources for the primary classroom. They produce a regular E-Bulletin with lots of such ideas including arts resources. Some of the resources would also suit junior classes in secondary school. Anyone interested can email irishcatholicteachers@gmail.com
Patty Griffin Gospel Album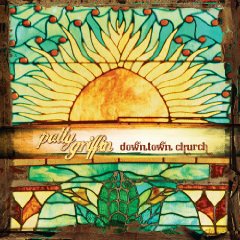 Highly regarded US roots singer Patty Griffin has released an album of gospel songs. Downtown Church was produced by Buddy Miller, no stranger to gospel, and features guests like Shawn Colvin, Emmylou Harris and gospel group The Fairfiled Four. Songs include All Creatures of Our God and King, Wade in the Water, Virgen de Gaudalupe, We Shall All Be United, and House of Gold. Previews of the songs can be heard on Amazon.
Book on Stained Glass Windows
Lumen Christi - The Stained Glass Windows of Mount St Joseph Abbey by Laurence Walsh OCSO is a new book from Cistercian Press. Mount St Joseph is in Roscrea Co. Tipperary. There's a detailed review (by Raymond Gillespie of NUI Maynooth) of the book in the Irish Times Weekend Review section for Jan 16 2010. Click here to read the review.
Lassus Scholars
Dublin choir, The Lassus Scholars, provided the sacred music for an event in Rome to mark the Year For Priests. Choir director Ite O'Donovan described the concluding mass as one of the highlights of the trip. Ms O'Donovan's diary of the event can be read here. For forthcoming events featuring the Lassus Scholars click here.
Advent and Christmas Psalms


New CD of Advent and Christmas Psalms: Catholic composer Brian J. Nelson has released a new recording of Lectionary Psalms for organ, cantor and choir. The music is deeply rooted in the chant tradition, reflecting both Brian's classical training and immersion in the Liturgical life of the Catholic Church. More info here.
Simpsons and the Vatican
Vatican Newspaper L'Osservatore Romano has commented on the Simpsons, congratulating the show on its 20th Anniversary. The show is praised for "realistic and intelligent writing", but there is also a reference to "excessively crude language, the violence of certain episodes or some extreme choices by the scriptwriters." More details here.
The Priests: New CD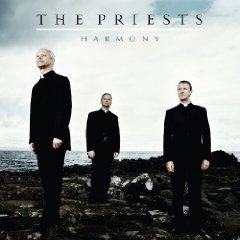 Harmony is the new CD by the Priests. Their previous CD broke the Guinness world record for the fastest selling classical debut album of all time. This new album features well known songs like Amazing Grace, You'll Never Walk Alone and How Great Thou Art, along with lesser known pieces like When Thou Art Near, King of Kings and Lift Thine Eyes. There are audio samples at the relevant page on Amazon, along with a video of The Priests singing Amazing Grace live at Gladstone Library.
Splendors of the Magnificat
Splendors of the Magnificat is a beautiful art book and audio CD with 11 of the most inspiring musical renditions of Mary's Magnificat. - 11 meditations on Mary's Magnificat prayer of praise, along with 65 high-quality reproductions of sacred art with commentaries - More than 1 hour of splendid music. More info and sales here.
Mary Duff CD


Recently released CD from Irish singer Mary Duff features 13 INSPIRATIONAL SONGS, FEATURING THE PRAGUE FILM HARMONIC ORCHESTRA. Track Listing: 1. Voice Of An Angel 2. Be Still And Know I Am With You 3. Panis Angelicus 4. Ag Criost An Siol 5. There Is A Place 6. Nearer My God To thee 7. Ave Maria 8. If I Can Help Somebody 9. Amazing Grace 10.O Holy Night 11.Let There Be Peace On Earth 12.How Great Thou Art 13.Goin' Home
Susan Boyle CD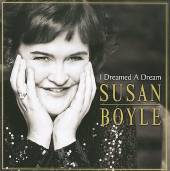 "I Dreamed a Dream" is the new CD from Susan Boyle (Britain's Got Talent star) which features some spiritual music, including Amazing Grace, Silent Night and How Great Thou Art, along with some popular secular material, like Daydream Believer, Cry Me a River and title track I Dreamed a Dream. Audio samples are available here at CD Universe.
CD: Christmas at St. Michael's Abbey
This CD features the propers of the 3 Christmas Masses sung by the choir of priests and seminarians at St. Michael's Abbey, in Silverado California. The chants of the Norbertine Order are slightly different from the Roman versions and add a richness to the patrimony of Church music. They are recorded here by the fathers in the abbey church. More info and audio samples here
Daniel O'Donnell Gospel Album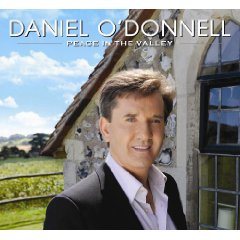 Daniel O'Donnel's new album Peace In The Valley features 15 new recordings of inspirational favourites, including "Peace In The Valley", "Mansion Over The Hilltop", "Just A Closer Walk With Thee" and "I'll Fly Away", all of which have been recorded by some of the most famous artists in the Country/Gospel genre, including the title track which was made famous by Elvis Presley. Tracks can be previewed at Amazon.
Song for a Winter's Night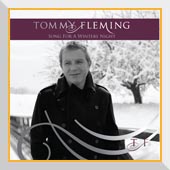 Tommy Fleming's new album Song for a Winter's Night is available from Friday 4th December 2009. Tracks: Walking in the Air, Bells are Ringing, Angels We Have Heard on High, In the Bleak Mid Winter, Christmas 1915, O Little Town of Bethlehem, The First Noel, It Came upon a Midnight, Who Comes This Night, Wexford Carol, O Holy Night, Silent Night, Song for a Winter's Night. Also released is the DVD of the same title, recorded live in Belleek Castle, Ballina, Co. Mayo in a unique intimate setting with an invited audience of family and friends. The DVD features 20 tracks including many Christmas songs from the album "Song for a Winter Night", along with some of Tommy's favorites including "The Orchard", "Wait 'till the Clouds roll by", "Old Clothes" and many more. The CD and DVD are available from the usual outlets and from the artist's website.
Alma Mater Album Released

The highly anticipated album from Music From The Vatican, 'Alma Mater' featuring the voice of Pope Benedict XVI is out now - Dec 09. You can order your copy of this album now from Amazon, or buy in the usual oulets. At Amazon you can also preview all eight pieces of the specially commissioned beautiful blend of gregorian chants and contemporary classical melodies. At the official site of the album there are videos relating to the album including a performance from the Vatican Choir.
Choirs for Christmas Competition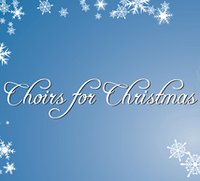 Now in its eleventh year, the established RTÉ lyric fm Choirs for Christmas Competition invites choirs from all around to country to share their music making with lyric listeners throughout the Christmas Season. Choirs from all corners of Ireland competed in last year's celebration with some outstanding entries coming from Dublin, Kilkenny, Wexford, Limerick, Mayo and Wicklow. Deadline for entry is Friday December 4th 2009. More info here.
Resonance of the Gift
Theology of the Body inspires beautiful music - Resonance of the Gift: Musical Reflections on Theology of the Body. A set of 12 piano hymns by Peter Gerard Baklinski, to soothe the heart and uplift the spirit, celebrating the truth, meaning, and power of human love within the divine plan. Available on CD or downloadable mp3. Listen to a sample or order here. All orders shipped FREE until Christmas.
New Christmas Albums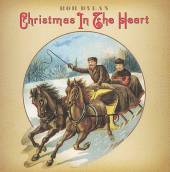 New Christmas albums for this year include: Christmas in the Heart, by Bob Dylan (see left), My Christmas by Andrea Bocelli, A Cherry Cherry Christmas by Neil Diamond, and The Irish Tenors Christmas. There are also some Christmas songs, including "Gabriel's Message" on Sting's new album If on a Winter's Night, and Midwinter Graces by Tori Amos also features some Christmas material, including "Coventry Carol". For more details, including song samples go here at CD Universe.
Music From the Vatican - Alma Mater
This new album, Alma Mater, is due out on 30th November 2009. It features a range of music and includes the voice of Pope Benedict, who along with the Choir of the Philharmonic Academy of Rome will be releasing recordings of eight original pieces of modern classical music – proceeds from the album will be used to provide music education for underprivileged children around the world. The video clip on left provides a short introduction to the project, which is produced by Geffen/Universal music. More info, including the facility to pre-order the album, is available on the official website for the project.
Pope Benedict on Music
At a piano concert in the Vatican on 18th October 2009, Pope Benedict reflected on the power of music: "Music is a part of all cultures and, we might say, accompanies every human experience, from pain to pleasure, from hatred to love, from sadness to joy, from death to life ... We see how, over the course of the centuries and millennia, music has always been used to give a form to that which we are not able to speak in words, because it awakens emotions that are difficult to communicate otherwise". He also referred to the ability of music to become prayer: "Music," he said, "great music, gives the spirit repose, awakens profound sentiments and almost naturally invites us to lift up our mind and heart to God in every situation, whether joyous or sad, of human existence. Music can become prayer." Full text of the speech here.
New Film on Fatima
Due for release in USA in October 2009, The 13th Day is a new film about the apparitions of Our Lady of Fatima. There are no plans currently to release it in Ireland, but the DVD can be pre-ordered from the film's website - www.the13thdaymovie.com where a trailer (also on left) from the film can also be seen. The film is written and directed by Ian And Dominic Higgins.
New Film on Life of Mary
Mary, Mother of Christ is due for release to cinemas in April 2010. It will star, among others, Al Pacino (Herod), Camilla Belle (Mary), Peter O'Toole (Simeon) and Jonathan Rhys Meyers (Gabriel and Lucifer!). The script was written by Barbara Nicolosi (a Catholic and founder of ACT One–a screenwriting school aiming to empower Christians in Hollywood) and The Passion of the Christ co-writer Benedict Fitzgerald. More info here.
Pope's New Album
Reported by Reuters news agency: - A Muslim, a Catholic and an agnostic composer have contributed music to an album called Alma Mater featuring Pope Benedict singing and reciting prayers, which is due for release in November. Read more here.
NEW CD from Louth

The Louth Contemporary Music Society has released a new CD featuring many spiritual pieces. The new disc is titled A Place Between, and features world première recordings of works by John Tavener, Arvo Pärt, Valentin Silvestrov, Alexander Knaifel as well as pieces by Henryk Górecki and John Cage. All of these composers have, in various ways, been deeply influenced by profound spiritual, religious or cultural encounters. The CD intersperses beautiful works for string quartet (Silvestrov's meditative "Ikon", Tavener's deeply moving "Ikon of Joy/Sorrow," Pärt's reflective "Da Pacem Domine") with two solo piano works (Pärt's uplifting "Hymn to a Great City," Cage's melodic and expressive "In a Landscape"). Górecki's memorial for Michael Vyner "Good Night" and Knaifel's mystical "O Heavenly King" both feature the haunting voice of soprano Patricia Rozario. Silvestrov's 25.X.1893 lullaby is a melancholic and lyrical piece for violin and piano.
Quilty Artists
Quilty Artists is new group for Catholics intersted in the arts, especially those who pratice the arts. Their new website is in blog/forum format and is in the early stages of development. There's an opportunity to share personal stories of one's experiences with the arts and faith, a chance to share song lyrics, a prayer section, and ideas to inspire beautiful artists!
Award for Secret of Kells Film

Tomm Moore, Director of Cartoon Saloon's THE SECRET OF KELLS accepted the prestigious audience award for best Feature film at the 33rd Annecy Animation festival in France on Saturday June 13th. Moore received his Crystal award from Jean-Pierre Jeunet, director of Amelie and Alien 4. The festival, one of the most respected events for animation film in the world, screened 525 films including 27 feature films over a week. With over 120,000 tickets sold it is one of the largest film festivals in Europe. Henry Selicks's feature CORALINE and Adam Elliots film MARY AND MAX shared the Jury prize for best feature, with the audience choice going to THE SECRET OF KELLS. Tomm Moore was not the only Kilkenny native to be honoured on the night. David O'Reilly, who trained in Cartoon Saloon while a student and also from Kilkenny received the Special Distinction Award for his film Please say something, a film which won him a Golden Bear at the Berlin festival earlier this year. THE SECRET OF KELLS is released on DVD in Ireland August 7th 2009
Latest CD from the Hutchisons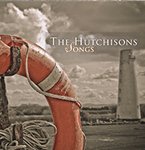 Songs is the latest CD from Canadian group The Hutchisons- it's gospel folk, acoustic style with great harmonies and subtle backing. Three songs from the album can be played from their new website, where there's also an option to buy the album and earlier releases, including Angela Hutchison's solo albums. "Songs" has a particular focus on heaven, and how the hope of eternity sustains us through earthly suffering.

Little Oak Glass
This is a stained class workshop in Kerry that produces all sorts of stained glass works, some of a spiritual nature. Check out the "Glance at Glass" series on their blog. One of the items on the page is a stained glass window featuring Our Lady, which can be seen in Waterville Church Co. Kerry.
CD - A Song for all Seasons
This CD by Emmanuel Mc Stravick from Belfast will feature 10 catholic songs and a new song dedicated to Our Lady that will be released as a single.This album will help fund the Passionist Fathers in Ireland and also a major pro-life organisation. Each song will be represent a particular saint from the Catholic Church and features themes of hope and healing. It will be released in September 2009.
Scorcese Movie on Martyrs
Renowned director Martin Scorsese is reported to be working on a movie about the Japanese Martyrs. Filming is due to begin in New Zealand in 2010. The work will be based on a novel, Silence, by Catholic author Shusaku Endo, which tells the story of a Portuguese missionary from the 17th Century and the martyrdom of early Christians in Japan.
Resource for Music Ministers
The Diocese of Kildare and Loughlin has produced a guide for music ministers. On their website there is an introduction and extracts from the resource along with a link for downloading the full resource. Click here.
New Album from Liam Lawton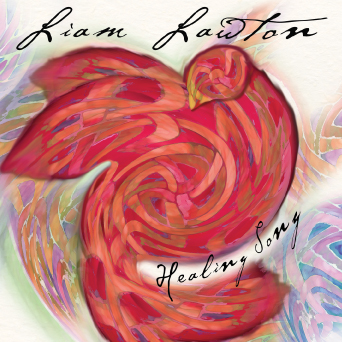 Healing Song is the latest album from Liam Lawton, due to be released in May 2009. It is a new collection of liturgical music, featuring the orchestrations of Mark Cahill, The Prague Philharmonic Orchestra and the St Colman's Cathedral Choir under the direction of Dominic Finn.
Added 7/6/09: Hear clips from the album here.
Added 31/10/09: Read review of album here.
The Courageous Heart of Irena Sendler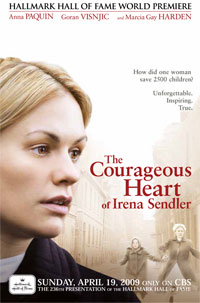 This is the title of a new TV movie premiering on April 19th in USA. It tells the story of Irena Sendler, a Catholic social worker in Warsaw during World War Two who risked her life to save Jewish children from the Nazis. Anna Paquin stars in the title role, with Goran Visnjic co-starring. For the official website of the film click here. The site includes materials for teachers, including links for further study, and a short video on the making of the film. Sendler died in 2008.
Ireland's Own Article
The Ireland's Own issue of March 6th 2009 features an article on "Holy Hollywood", a wry and lively view of the relationship between Hollywood and religion, by Tom McParland.
The Secret of Kells

The Secret of Kells is an animated film featuring a fictional story about the writing of the Book of Kells currently showing in Irish cinemas. Music is by Kila and Bruno Coulais (Les Choristes). The official website for the film is impressive (www.thesecretofkells.com) and includes related worksheets for primary and secondary schools. The secondary version is here. See also the blog entry for 24/3/09.
Celtic Joy


Celtic Joy: A Celebration of Christmas - another new Christmas album for 2008 - this time featuring Nóirín Ní Riain with her sons Eoin and Micheál Ó Súilleabhain. Style ranges from Sean Nós to Gregorian Chant, and tracks include: Coventry Carol, Ave Maria, Salve Regina, The Holly and the Ivy, Song for Jerusalem and The Beatitudes.

Enya - And Winter Came


Enya has released a seasonal album And Winter Came, which features some Christmas music - including the standards O Come O Come Emmanuel and a choral version of Oíche Chiúin (she released a solo version a few years ago). Other tracks include Journey of the Angels, Spirit of Christmas Past and White as the Winter's Night. The lyrics are available here.
Chant - Re-release for Christmas

Chant - Music for Paradise (Universal Music) an album of Gregorian Chant recorded by a group of young monks of Holy Cross, a Cistercian Abbey in Austria. was released in May 2008, and has now been re-released in a 2-disc edition for Christmas, with extra tracks for the season, including music for Advent Vespers, Advent Mass, Christmas Lauds and Christmas Mass. For more information and reviews see the Amazon listing.



James Kilbane Christmas Album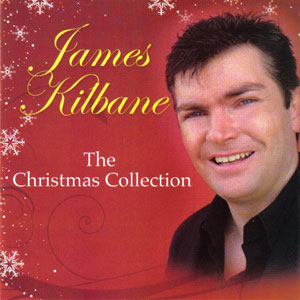 Irish gospel singer and former You're a Star finalist James Kilbane has released (Nov 2008) his first Christmas album. The Christmas Collection features many Christmas standards like Little Drummer Boy, When A Child Is Born, Away In A Manger, One Holy Night and Mary's Boy Child, along with some lesser known Christmas material. This is James' seventh album - check out his other gospel material on his website. All James Kilbane's music is available on download at iTunes, Napster or CDBaby.


The Priests Album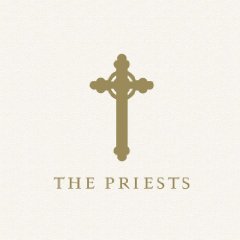 Three Northern Irish priests, Eugene O'Hagan, Martin O'Hagan and David Delargy have a new album (Nov 2008) which is expected to do well in the Christmas market. Released by Sony BMG, tracks include Ave Maria, Panis Angelicus, Benedictus, Pie Jesu , Abide With Me, Ag Crióst an Síol and O Holy Night. There's a full track listing, a video interview with the Priests and a chance to buy at Amazon.
See The Priests singing here.




Mary Chapin Carpenter Christmas album


Just released (Oct '08) new Christmas album by Mary Chapin Carpenter - called Come Darkness Come Light - Twelve Songs of Christmas it features traditional songs like Once in Royal David's City and Children Go Where I send Thee, with new songs writen by the singer. Genre spans country/acoustic rock/folk.
Saints and Scholars
Saints and Scholars, a CD of rare liturgical plain chant sung by the group Schola Gregoriana from Maynooth is now available from Veritas shops, the National Concert Hall music shop and St Patrick's College Maynooth.
Vision - The Musical
Vision is a musical re-telling the story of Bernadette of Lourdes in a modern idiom, with rick, pop and jazz influences. Written by Jonathan Smith and Dominic Hartley, and originally performed in 2002, this year has seen performances in England, Nigeria and Lordes itself. Check out the website for more information, including upcoming performaces, a downloadable score and a recording of the Lourdes event.
Irish Priest's New Novel


Fr William King, parish priest of Drumcondra, has published a new novel - Leaving Ardglass. Set in 1950's Ireland it tells the story of two brothers, one of whom becomes a priest and one a builder in England. This is his third novel. More info here.
Vatican Bans Filming
The Vatican has banned the use of churches for the filming of Angels and Demons, a new film based on one of Dan Brown's books, a prequel to the Da Vinci Code story. Some scenes are set in the Vatican and other churches. A Vatican spokesperson said that Brown has "turned the gospel upside down to poison the faith".
New Musical on Mary
Mary of Nazareth, a Story that Continues is a new musical on the life of the Virgin Mary, which has Vatican support. Alma Menera, a former Miss Italy plays the title role. The musical is also sponsored by the Italian Senate. More details here.
Church Architect
North by Northwest: The Life and Work of Liam McCormick is a new book by Paul Larmour and Shane O'Toole about one of Ireland's most prominent architects of modern church buildings. His best known churches include St Aengus' Church, Burt, Co. Donegal.
Chant Music
Chant - Music for Paradise (Universal Music) is a new CD (released in May) of Gregorian Chant recorded by a group of young monks of Holy Cross, a Cistercian Abbey in Austria.



Lourdes CD
Lourdes Where Miracles Happen is a new (Feb 08) 17 track music CD launched to mark the 150th anniversary of the appearances at Lourdes. It is dedicated to the people who have travelled to Lourdes with those who are ill.
New John Michael Talbot Alum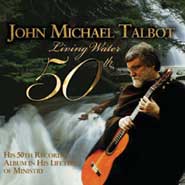 Living Water is John Michael Talbot's latest album, his 50th. There are samples to listen to on his website, and the album can also be ordered from there. It includes more songs for worship - A Kyrie, Sanctus, Gloria and many other tracks. On the news section of the Catholic Music Network site there's an enjoyable account of a presentation made to JMT on the occasion of this 50th album. Read it here.